Do you get the Bulletin yet?
Here's a snippet of what you can expect from the BNB Bulletin when you subscribe!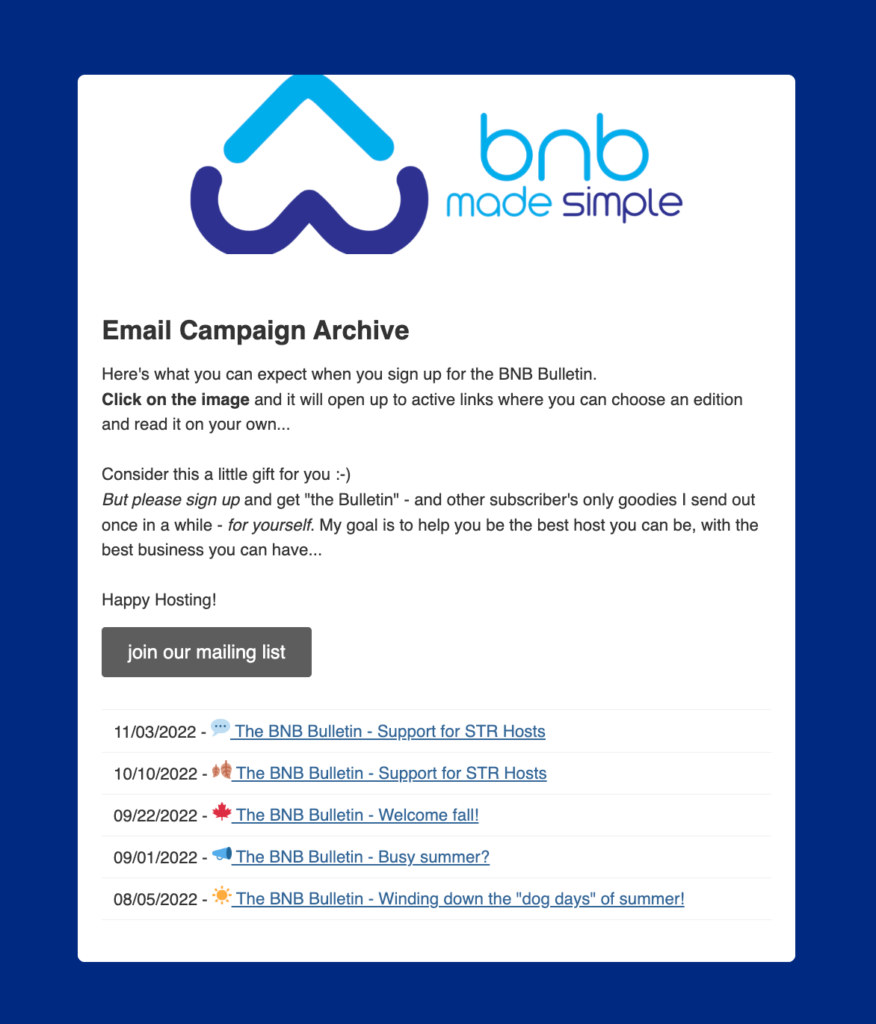 But sign up and get "the Bulletin" for yourself. My goal is to help you be the best host you can be, with the best business you can have…
Happy Hosting!