At Bnb Made Simple, we know that responsiveness is everything in the short-term rental industry. But we also know that most hosts (i.e YOU!) have other jobs, responsibilities, and, you know, a life that makes it difficult to always be as responsive as you'd like to be at every hour of the day.
But – quite frankly – your guests don't care!
Your guests want your attention when they need it:
when they're locked out of their unit
when the hot water isn't working
when they can't figure out how to adjust the thermostat
when they need a last-minute late check-out or early check-in
And that's where our host-assist messaging services come in.
We offer backup messaging services for short-term hosts with any sized portfolio. Whether you have 1 listing or 100, we can help you out and relieve some of the stress of always being available for your guests.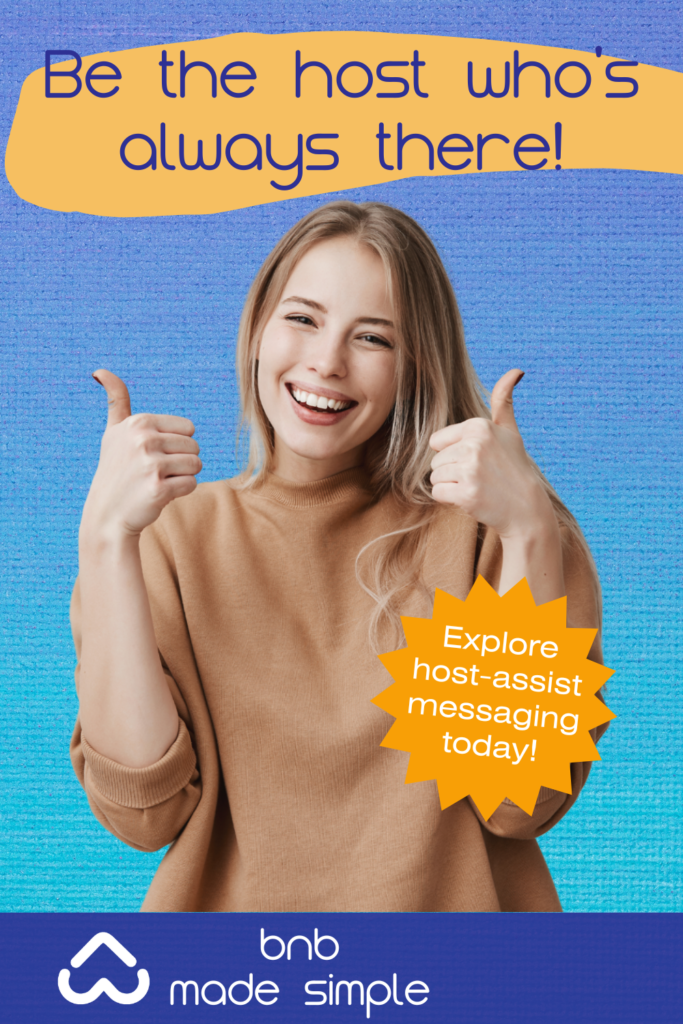 Here's how it works.
First of all, you'll decide the hours you want coverage. We offer 2 packages: overnight and round-the-clock, both with equally simple pricing structures.
The overnight package covers from 10 pm to 7 am every day in the time zone where your unit is located. Round-the-clock is exactly what it sounds like: 24/7 messaging coverage for your guests!
Pricing will depend on how many units you want to bring on:
Overnight
(price per unit, per month)
Round-the-clock
(price per unit, per month)
1-10 units
$50
$150
11-20 units
$45 for each unit after 10
$135 for each unit after 10
21-30 units
$40 for each unit after 20
$120 for each unit after 20
31 units and above
$35 for each unit after 30
$105 for each unit after 30
Once you've chosen a package, I will send you an extensive FAQ to fill out so that we can efficiently manage your properties without your input.
Finally, we'll connect to your listing and we're off to the races! Every host does things a little differently, so exactly how we connect to your listing will be discussed with you individually and handled on a case-by-case basis.
(Don't worry, we won't make you give access to something you're not comfortable giving access to.)
How can we offer this service for such a low price?
The answer is simple. This is already our full-time job.
We already manage dozens of units in the Atlanta area around-the-clock.
We've already done the hard leg work of finding and training skilled property managers who are exceptionally knowledgeable about the short-term rental industry.
Now we're just bringing that expertise to you so you don't have to do all that foundational work all over again.
We can't wait to make your life a little easier. Reach out to us today!