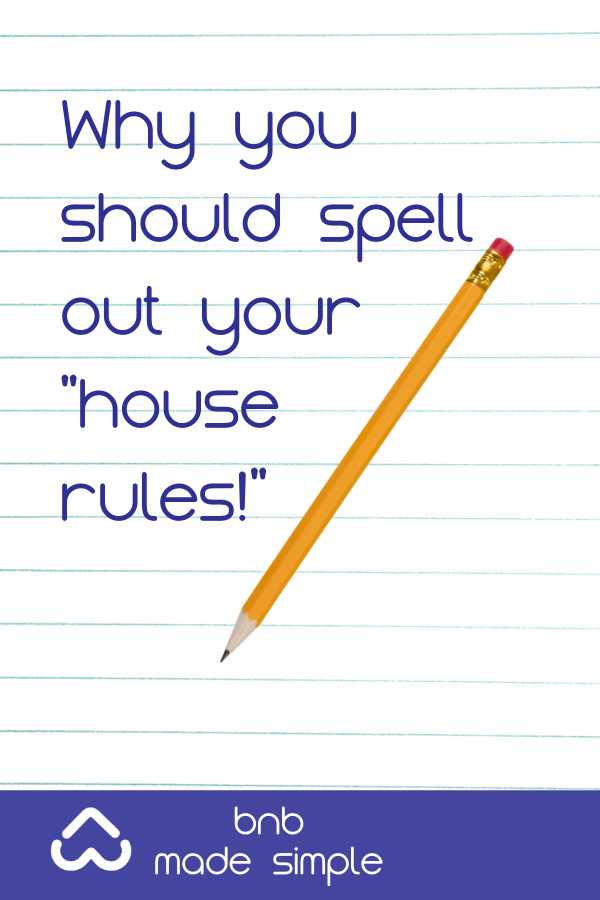 Are there certain things you don't want your guests to do in your space? Perhaps you don't want them to smoke in the house, or you'd like them to take their shoes off when they enter, or you have certain quiet hours that you want enforced.
Make sure you include them in the house rules!
If you don't spell them out in writing, your guests can't abide by them. Plus, if your guests damage property by violating your house rules, you won't have any recourse to get reimbursed if you didn't make the rules clear in the first place.
Another benefit of clear house rules
I know that often we equate "rules" with "don't do this," but that doesn't always have to be the case. One the of hosts I've worked with has plenty of "you're welcome to DO this" in their rules:
"Make yourself at home and feel free to use the deck in nice weather. The chair cushions are in the bin right next to the table."
"There are plenty of personal care and cleaning supplies under the sink. You're welcome to use any of them to make your stay more comfortable."
"There are many good restaurants in the area, and many of them deliver. Check out the guest book in your room for some brochures and menus!"
See how that works in a welcoming, positive way?
If you're hosting with Airbnb, check there instruction out for editing your house rules here. And this post lists some common topics to cover, as well as a free template you can use to communicate them to your guests.
Happy hosting!