Are you freaking out because of the uncertainty that COVID-19 is throwing into your life? Are you struggling to find a new equilibrium for your STR?
You're not alone.
Across the globe, hosts everywhere are struggling with the challenges that the virus has thrown their way. Many of them are having a hard time.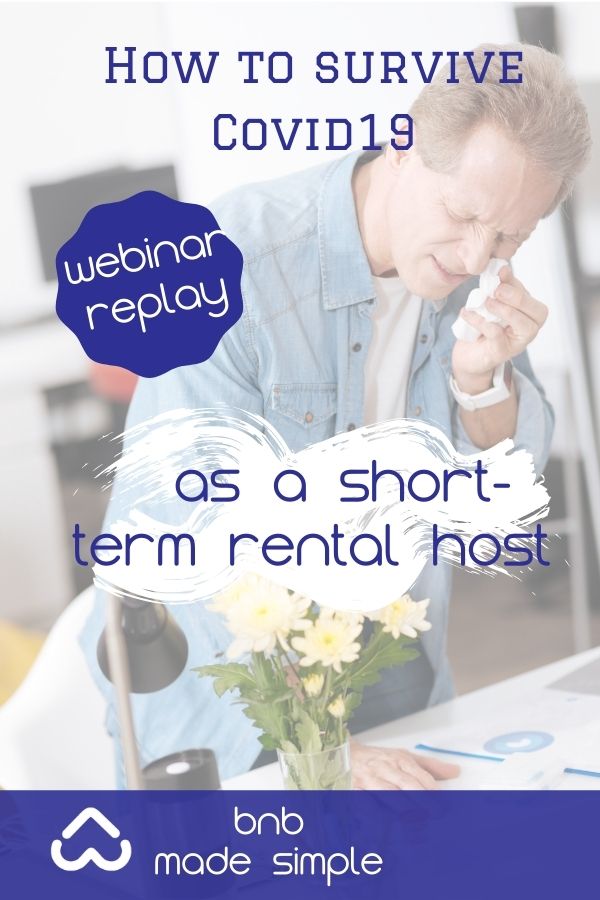 That's why at the end of April I hosted a live webinar – How To Survive COVID-19 As A STR Host – with my friend Katie Adkins.
Katie is a leadership development coach, and the founder of Adkins Talent Solutions. She excels at helping people to think creatively to maximize their full potential.
So on the webinar, we did a little coaching session with me as her subject. My hope was that the insights she pulled out of me as an STR host could help other STR hosts think creatively and get out of their ruts, as well.
It was a great hour! In fact, I had so many people follow up and ask me about it that I decided to make the recording available to everyone. Enjoy!
If you have more questions, you can always follow up with either me or Katie.