It's that time of year again, and I "got bit."
But, just to be clear, I didn't mind at all getting bitten by the travel bug 😉

My younger sister graduated from high school recently, and to celebrate, we decided to take a trip to Mexico together. We visited Oaxaca, which, it turns out, is the "food capital" of Mexico…so you can be sure we ate well.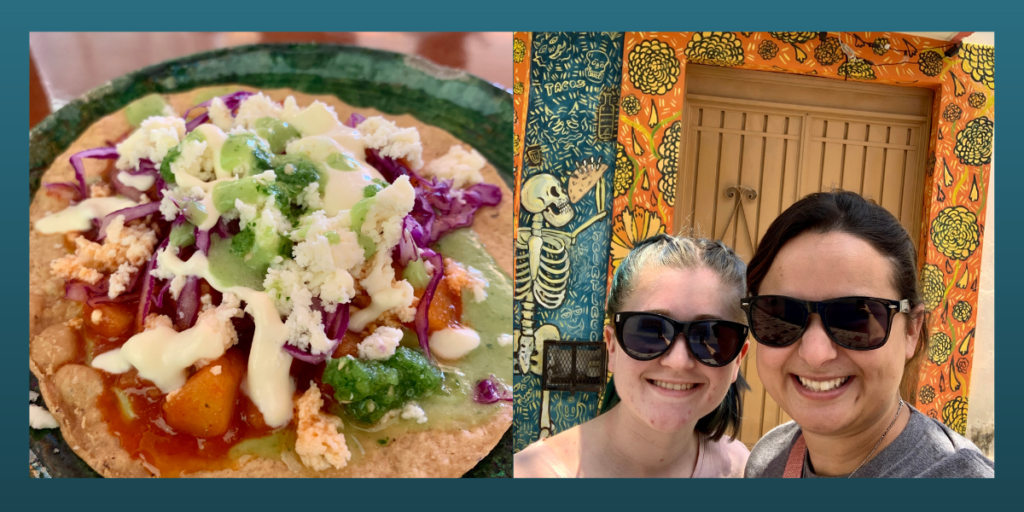 Of course, we stayed in a cute and convenient Airbnb, and during our stay – the first time I'd gotten out of the States in a long while – I had a few "Aha!" moments. Now, to be clear, ANY destination could replace Mexico for you…the point isn't the place as much as it is what the experience does for you…
Here are some lessons I learned from traveling to Mexico
1 – Look at your surroundings with new eyes
While we were absolutely mesmerized by the sights and sounds (and food) around us, for the people who lived there, this was all "normal." Nothing exciting to see here, thankyouverymuch, just move on… I was reminded how easy it is for our surroundings to become just the plain background of our lives – until seen through someone else's eyes (or our own, with a new attitude!).
2 – What a privilege it is to be able to travel
Yes, it sure is great to get out and about again, post-Covid… But even beyond that, we have the means, the money, the health, the passport, in short, #allthethings that make travel possible. Those are gifts that so many other people in the world don't even have.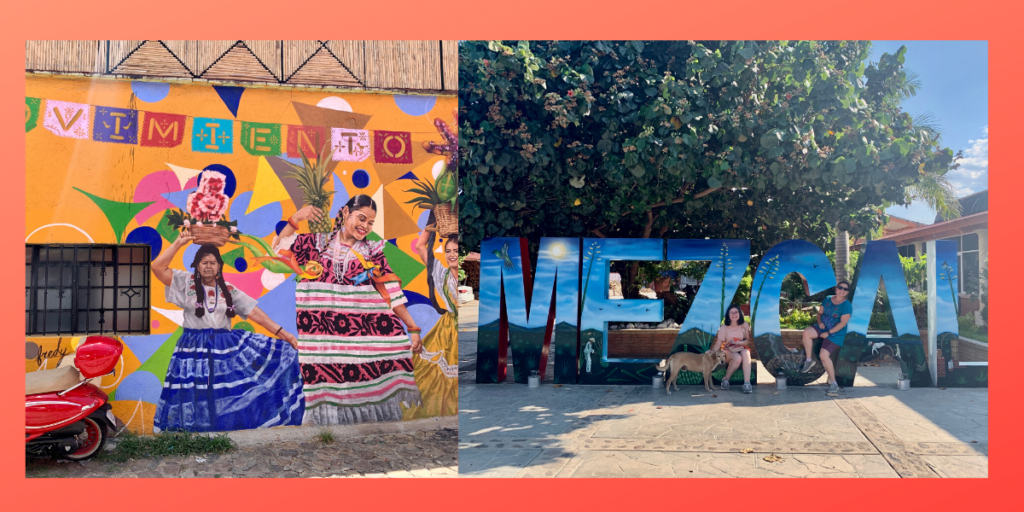 3 – Overcome the "tyranny of the urgent"
All the "regular things" that make up my regular day-to-day existence, the things that feel earth-shattering if they don't get accomplished…pretty much aren't as important as I make them out to be. It's also important to make time to travel, learn a language, connect with family, get together with friends…
4 – …and get out of your comfort zone!
I loved hearing a new language and missing every fourth word, not quite knowing where we were headed, and discovering how bright and beautiful the town was. One day my sister and I decided to rent bicycles to visit an attraction out of town. The road was so bumpy (think cobblestone!) that by the time we only got about halfway, our tooshies needed a break. We found a fruit stand at the side of the road – and savored the freshest mango slices and coconut water we've ever had! After our rest and refreshment, however, we decided to head back into town and explore a bit more there. The fruit stand was a great find, but the cobblestones definitely were challenging our "comfort zones" a bit too much 😉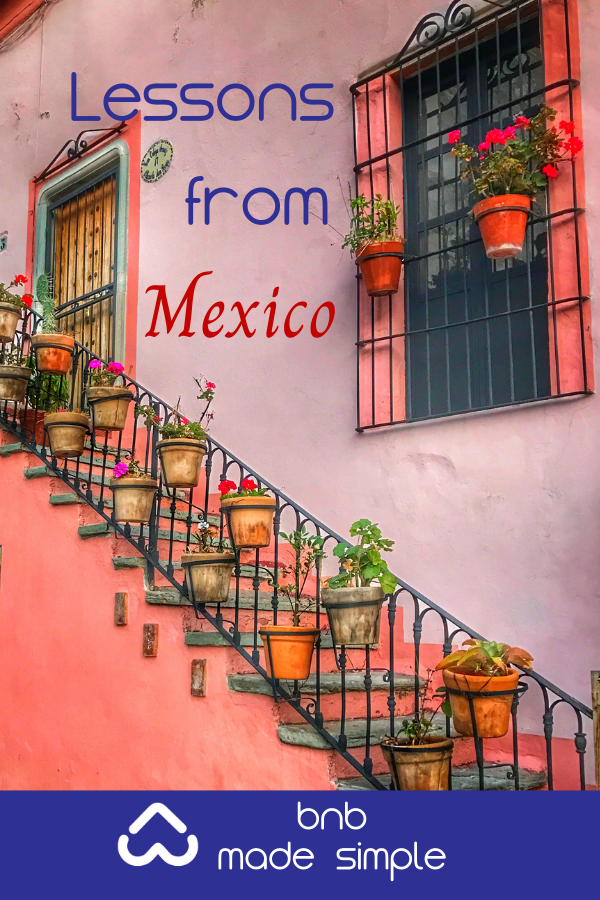 What lesson could you take away from my experience?
That's an excellent question – and there are actually two, I think. One, of course, is to apply those challenges to your own life:
Take a look at your environment with new eyes,
live in gratitude for the privilege you already have,
question your own "tyranny of the urgent" and reevaluate your priorities, and
get out of your comfort zone on a regular basis!
But the other lesson is to help your guests do the same!
How could you, as a host, provide an environment that is new and interesting so that they feel they're on an adventure? Even if it's "just" a local staycation? How could you help them to truly relax and enjoy a break from their own "tyranny of the urgent?" Are there activities or experiences that you could provide to help them get out of their own comfort zone?

Whether you travel to Mexico or New Mexico, to Australia or Atlanta, to Burma or your backyard, travel teaches us oh-so-much, if we only have the eyes to see.
Were you challenged by this? I'd love to hear your thoughts in the comments!