Have you ever thought about hosting an Airbnb experience?

What exactly is an Airbnb Experience?
An experience is pretty much what it sounds like: an activity or program that your guests can take part in – either in person or online – that will make their stay or visit to your area extra special. More than just a typical tour or class, it can be something that you offer along with your space for an extra fee, or independent of your STR. It gives you an opportunity to network and collaborate with a local artisan or business owner and it can provide an extra source of income. If you put something together that ties in with your own hobbies or skills, it can be a creative outlet for you as well! Whether it's relaxing and entertaining, or a way to teach others a skill or craft – it's especially wonderful when it's an activity that allows your guest to be immersed in the area in which they're staying!
Coming up with an idea for an Experience
Think of something you like to do or are good at. Do you have a sailboat? Teach goat yoga? Enjoy Thai cooking? Know the mountain trails in your area? Seriously, the sky's the limit! If you're already an STR host, Airbnb has a special section of their Help Center specifically related to setting up your own Experience. If you're not a host, this article gives a pretty in-depth look at the whole concept and process.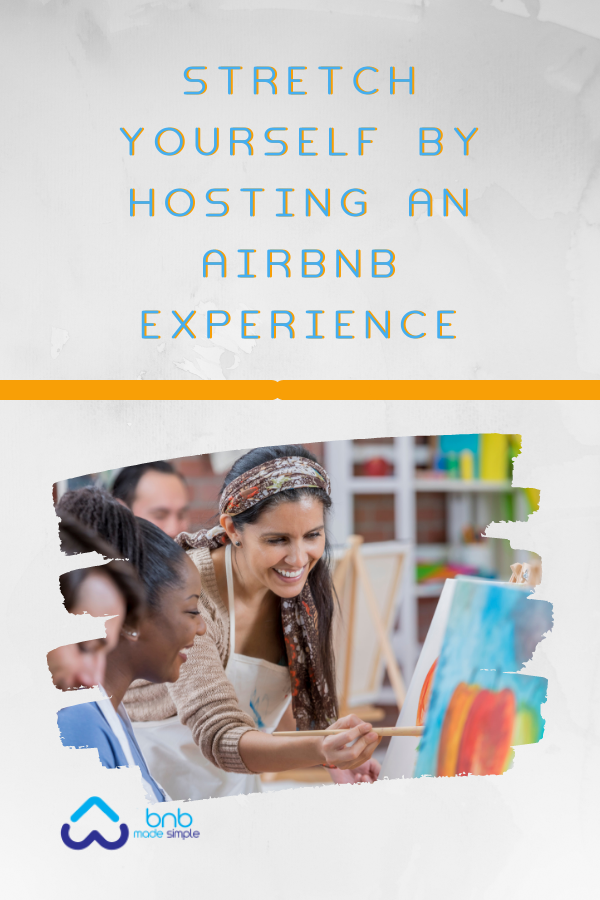 An alternative to Hosting an Experience
As I mentioned above, you don't have to be an STR host to host an experience. Conversely, if you have a skill or interest to share through Experiences, that doesn't mean you have to host a space. They are totally separate skill sets and activities. Networking in your area with Experience providers is the next best thing to hosting an experience yourself! See if you can work with someone who would be available to "ramp up" your guest's stay by providing (for a fee, of course, but perhaps at a discount?), say, an afternoon day in the harbor, a cooking lesson, or a local craft class. In our own "towtally_peachy" RV, we host Luxe Honey-tasting events on Sundays, presented artfully (and literally, quite tastefully) by a local beekeeper!
The last word on Experiences
The beauty of being an entrepreneur is that you get to decide what streams of income you'll develop. While being a short-term rental host is certainly a business, who's to say you can't have other income sources as well? Of course, having them relate to your hosting business provides the opportunity to improve the experience you'll offer your guests, so that's a plus. It also gives you an opportunity to practice or fine-tune a hobby or skill and earn a little profit from it while sharing it with others. Sounds like a win-win to me!

So take some time and think about it: could hosting an Airbnb experience be an opportunity for YOU?