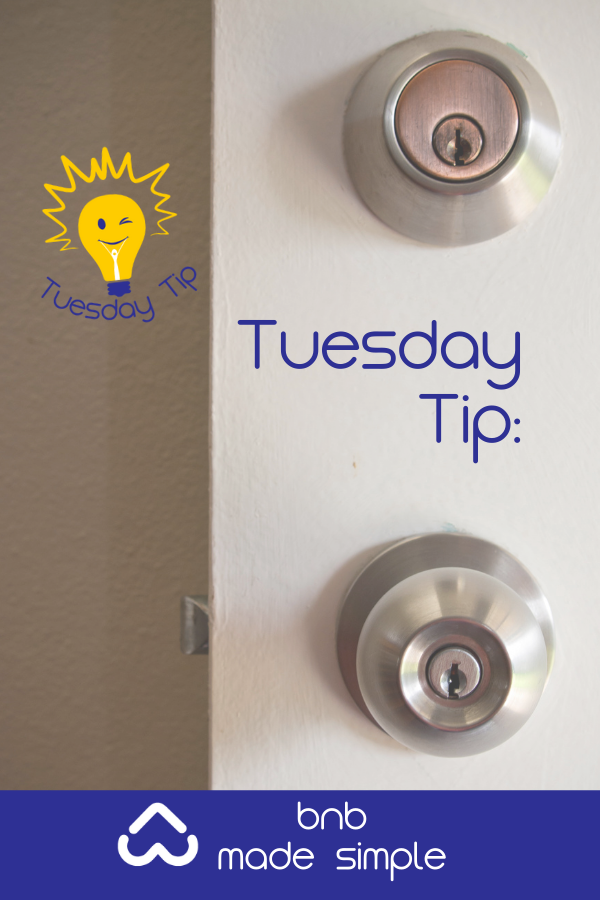 If you're hosting a private space in your home, make sure you have locks on the bedroom and bathroom door nobs. However much you may trust your guests and they may trust you, you're still strangers! Give everyone peace of mind by being able to lock the door should they so desire.
This applies whether you have a shared space with them or they have their own private suite or apartment.
---
Pro-tips:
If you host, make sure you have 2 keys to each lock: one for you and one for your guest, should you need to enter their space in an emergency or they lose their keys.
If you co-host, rather than have keys to mutlitple beds and baths in multiple properties, you may want to purchase emergency key pins for your own or your cleaner's use, should it be necessary. 
But – just as a reminder – always remember to respect your guests' privacy!
Happy hosting!