One of the most daunting challenges that new hosts can face is knowing how to appropriately price their space. 
If you're new to the world of short-term rentals, pricing your space can be a completely overwhelming challenge. You might not have any idea of the market trends in your area. Perhaps the only thing you have to go on is your own intuition, which – if you've not had short-term rental hosting experience – is likely going to be way off. 
Airbnb likes to say that they have a solution for you – it's a feature on their platform called Smart Pricing, and it's supposed to automatically adjust your prices based on supply and demand. Airbnb pushes it really hard when you're creating a listing.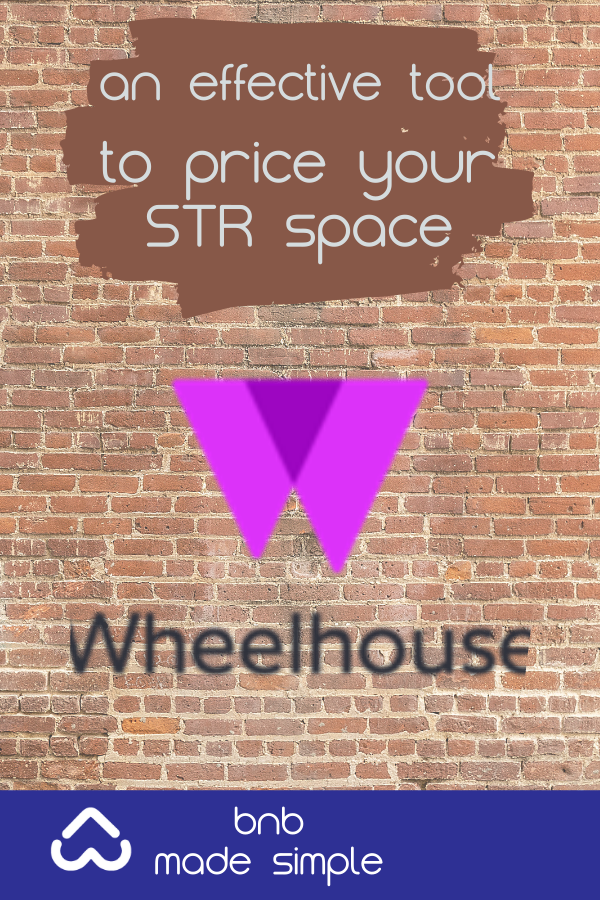 Let me go ahead and tell you: Smart Pricing doesn't work. 
It consistently seriously undercuts booking prices. I have a space that regularly rents out for $120+ a night, and Airbnb is constantly trying to tell me to turn on Smart Pricing so that I can get $60 a night! No, thank you.
According to my research, this is a pretty consistent trend among people experimenting with Smart Pricing. I would just go ahead and say stay away from it, across the board. 
But there are other third-party tools out there that can help you price your space – and actually do it quite effectively 
I'm currently using a tool called Wheelhouse, and I've been so happy with it.

It recommended a base price to me, according to other similar listings. I set my settings, told it how aggressively I wanted to price my listings, and let it go. Just last week, I received a 7-day booking at $150 per night – where the base price had been set to $90! Guess the market was hoppin' that week. Wheelhouse gave me a 66% markup without me having to do anything at all. 
The cost for using Wheelhouse is between .75% and 1% of all booking fees, depending on how many listings you have. But shoot, when I'm getting nearly 70% markups, I'll pay 1% of that any day! Put simply, Wheelhouse is an intuitive, economical, and effective tool to help you maximize your rental income. I'd highly recommend it.
Try it out through my referral link today and get $10 in Wheelhouse credit!