Two things that have helped with my business success over the years are checklists and spreadsheets.
Now before you pooh-pooh them, ya' gotta understand how versatile they are! They have allowed me to do 3 important things, not necessarily in this order:
build a customer service support team (allowing me to offer 24/7 coverage to my clients as an important selling feature),
scale my business (I now manage about 100 properties, many remotely), and – super-importantly –
enabled me to take some precious and much-needed time off with my hubby now and then. (And stay tuned for a post about our latest adventure!)
In this first video, I explain how checklists have helped me scale my business with a new client closing rate of almost 85%!
1 – What you can use checklists for
Well, I started doing this a long time ago when we only rented out a spare bedroom. I did everything I could to bring hygge into the space, and I've written about it on my blog. But if you look around there, you'll see other pieces I wrote about hospitality. It can be as simple as:
And you can easily do this when you're just starting out…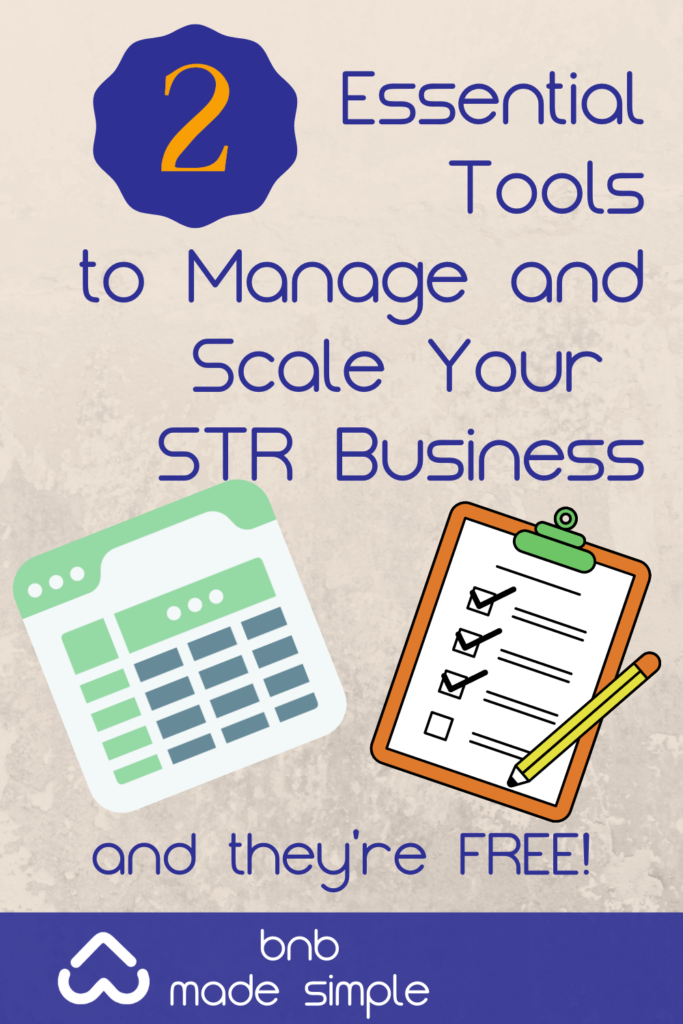 2 – What you can use spreadsheets for
Another way to know if you're making your space welcome is to actually book a short stay in it! Yup, that's right: pack your bags and stay at least overnight and see how things go. Is there enough coffee? Is the kitchen easy to get around in and well-stocked? What does the guest book look like – do you know where to go for fun in the area? Are there cleaning supplies and are they accessible? You may learn a lot! It might be a pleasant surprise – or you may discover room for improvement.