A recent story I wrote about my friend's basement is an important reminder of the importance of matching expectations.
Reality
When my friends decided to rent out their space, their thought process went something along these lines: "it's a cheap basement apartment; people aren't going to expect much."
Expectations
On the other hand, when people booked my friends' place, their expectations were more along the lines of: "it's a private suite, so it should be pretty nice, like a hotel."
The result?
Disappointment 
And here's an equation that all short-term hosts and cohosts need to remember:
Disappointment = expectations – reality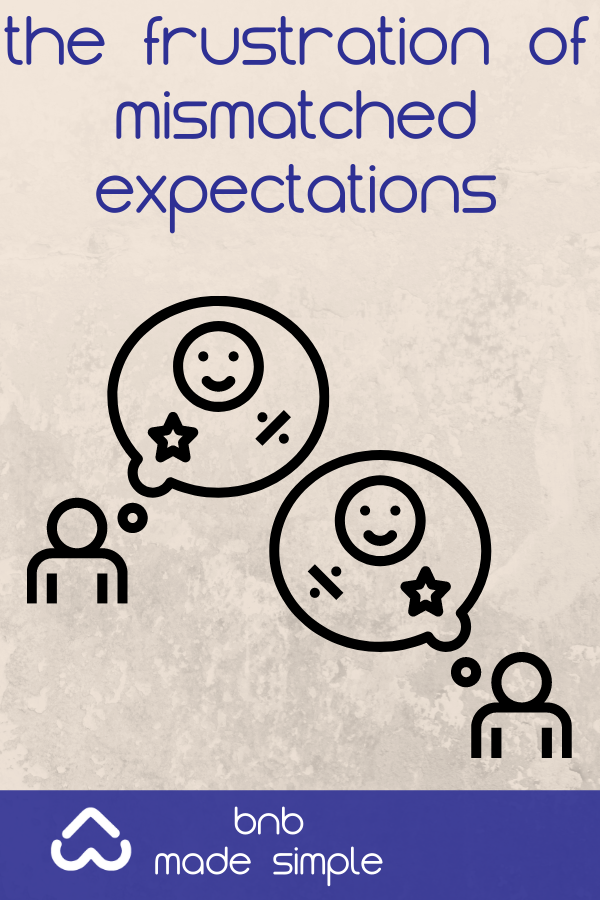 ---
When hosts' and guests' expectations are aligned, it's very rare that a guest has a bad experience.
When expectations are misaligned, however, it's nearly impossible for them to have a good experience.

---
If you find that guests are not enjoying their stays with you, it's time to make some changes.
Add more descriptions on your listing so guests know exactly what to expect.
Consider changing your listing type, if applicable.
Be more responsive to guest questions.
Carefully evaluate guest comments, and fix any issues that you deem reasonable.
Putting a little more time and thought into your listing can go a long way towards making people happier while staying there.
Sometimes, though, a space is just not conducive to hosting people in it. I always advise people to try hosting for at least 6 months before giving up. If you're still consistently getting unhappy guests, though, it might be time to consider throwing in the towel. As much as I love hosting, it's just not for everyone.
Alternatively, if you're not ready to give up just yet, consider getting some consulting help from an industry professional.
Contact me to see how I can help you bring your hosting game to the next level!