Description
Having a thorough checklist enables you to have consistently well-done cleanings in between guests. This is crucial to being a #superhost AND a super host!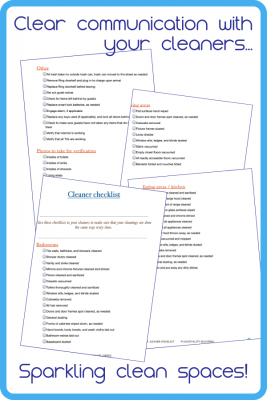 If you've been doing this for almost any amount of time you may have discovered by now that a "good job" is defined in oh-so-many ways – and not all of them will leave your space up to snuff for the folks paying good money to stay with you.
So why risk it?
The secret to being able to scale your business is to have working systems that anyone could pick up and run with.
The secret to having a successful hosting business is to have all your guests feel at home, and leave as happy campers – and who likes to stay in a dirty place, right?
A cleaning checklist will help you accomplish them both!
Grab YOUR copy today
This product contains a pdf and a Google spreadsheet; you will need to have a free Google account to customize and use it. Please note: You will not receive a physical product.